Gourmet Dining
Garza Blanca Resort & Spa Riviera Maya
Take your taste buds on a journey they will never forget enjoying a vacation of a lifetime in the Riviera Maya, Mexico from 2017. Garza Blanca Resort & Spa Riviera Maya has a flavor-packed section of menus and restaurants set to tempt guests as well as a gourmet all inclusive option, which includes a la carte dining and fine room service. Treat yourself to vacation where your palate is pampered as much as your mind, body and spirit.
Blanca Blue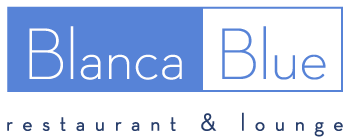 Fine dining at its best, Blanca Blue offers a chic selection of contemporary gourmet cuisine carefully prepared with the freshest local produce and attention to detail in its presentation. Pair your meal with a bottle of fine wine.
BocaDos STK
Adding our own modern tasty twist to the classic steakhouse, BocaDosSTK promises the finest cuts of meat, the tenderest textures and the most elegant service. A place to get dressed up and show off your Caribbean glow.
Aquazul

A delicious snack bar for poolside brunching and lunching, enjoy a fresh appetizing menu of light snacks and signature cocktails. Perfect for those hunger pangs when you are lounging by the pool or on the beach.